Large grocery store nearby
In this article we will talk about nearby grocery store and the closest restaurants. One of our biggest advantages is a large fully equipped kitchen full of appliances including a fridge with a freezer. And since we're in town, you get access to all the shops and services you might need during your stay.
Grocery store Sintra
Located approximately 500 meters from us you will find a grocery store called SINTRA. Here you will find all the fruits and veggies, dairy products, also a large selection of hams and fresh meat. Also frozen products are available and basically anything and everything you might need for cooking. Also a nice selection of alcoholic and no -alcoholic beverages. This grocery store has everything you might need. They are open everyday except for holidays from 7:00 till 20:00, Sundays from 8:00 till 20:00.
In each apartment we provide you with the basics such as oil, vinegar, salt, sugar, black paper, red paprika, coffee and tea. There is also some pasta in case of an emergency.
Grocery store Sintra can be found on Google maps here.
There are days when you just don't feel like cooking, or you simply just want to try a different cuisine. For that we included 2 closest restaurants.
Pizzeria Orchidea
This is a classic Italian restaurant with menu options like pizza, pasta, fish. The restaurant recently changed the owner, and that's why we don't have much inside yet. But if you're looking for something that you know kids will eat and enjoy, pizza can be it. From the apartments it's only about 400 meters.
Pizzeria Orchidea can be found on Google maps here.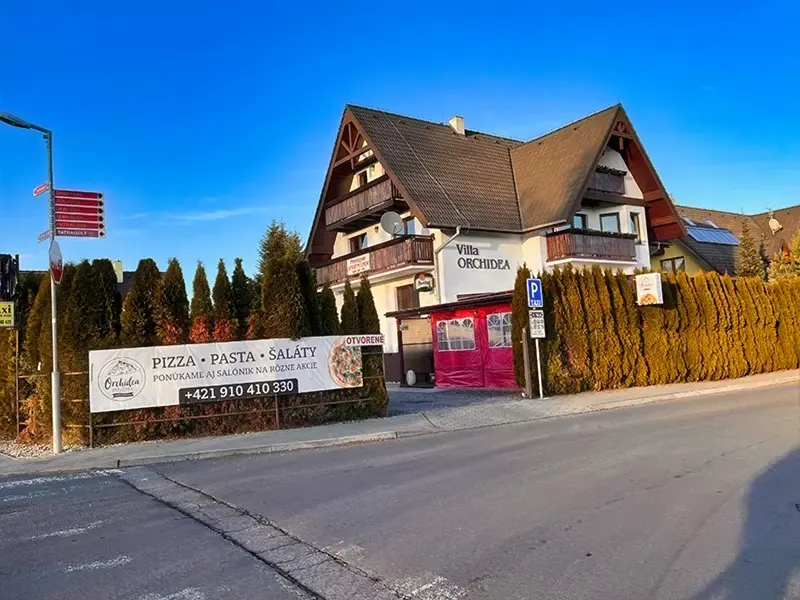 Restaurant Koliba u zbojnikov
Directly across the street from the grocery store Sintra there is a Slovak restaurant Koliba. Perfect option for those of you who want to try the Slovak classics such as bryndzove halusky, pierogy of tripe soup. Don't expect any miracles. This restaurant is somewhere in the middle, not awful, not anything extraordinary. Our favorite dish is " pečené bryndzové pirohy".
Restaurant Koliba u zbojnikov can be found on Google maps here.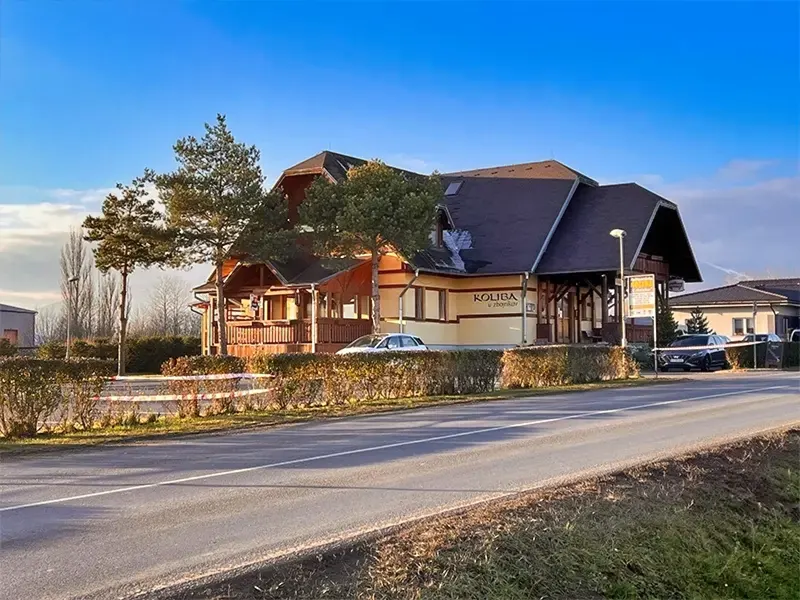 Whether you choose to visit these restaurants or not, know that our biggest advantage is the above mentioned spacious fully equipped kitchen. And that is where you will save money.
Are you more in a mood for fast food? Only 10 minutes from us, near Poprad, there is McDonalds'. www.mcdonalds.sk
More information about our apartments