Dear guests, friends.
We would like to introduce you to our apartments Friends Tatry. Before we begin talking about location, facilities and benefits we offer you,, we'd like to introduce us- the owners who will take care of your well-being and uninterrupted stay. Petra and Majo – a couple that was so enchanted by the High Tatras that they decided to moved straight from the big city over here, under the mountains.
In this article you will learn:
In addition to beautiful nature, we want to offer our visitors a piece of ourselves. And that's why we named the apartments Friends. We believe that after you stay with us, as with many other guests, we will become good friends with you and you will find a place where you can return for the most beautiful memories. Whether you come to nature to clear your head or to celebrate a birthday with your family. We are here for you.

---
Spacious apartments at a reasonable price



Our accommodation differs from others mainly in large space. In each apartment you will find kitchen combined with a living room that is almost 8 meters long. In the fully equipped kitchen you will find dishes, knives, an oven, a dishwasher, an electric kettle and a number of pots and other kitchen utensils. We have also taken care of the basic foods so that you do not have to buy a large bottle of oil or a bag of salt or sugar for an occasional use.
In addition to the main living area with sofa and TV, you also have a large balcony with unforgettable views. The other 2 separate bedrooms are already the bedroom area, where you can stretch your tired legs in the evening and recharge batteries for the next day.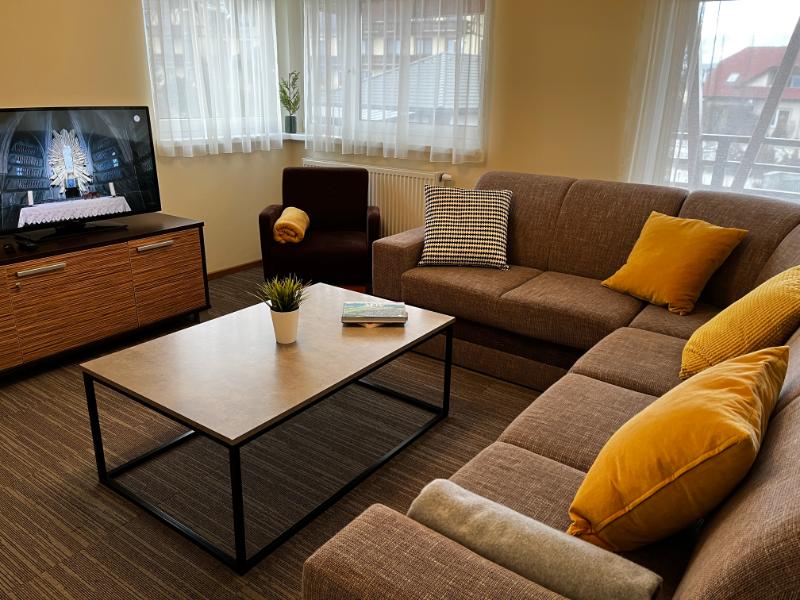 One bedroom has a king size bed, the other room has 2 twin beds. This is the exact layout of a larger 2-bedroom apartment, as we know it. If you would like to have 5 guests stay with us, there is also a pullout sofa available in the living room. We cannot forget the youngest children, for whom we have a baby cot ready in the bedroom so that they are always with their parents. Of course there is a bathroom with toilet and a shower in the apartment.
Especially for longer stays, you will definitely appreciate the washing machine and a dryer. Since we know how exhausting hiking or skiing can be, you can also take a clothes drying rack to the apartment, where you can put your jackets and windbreakers to dry and have them ready for the next day in the Tatra mountains.
Views, garden and parking




The windows of each apartment give you a beautiful view of the High Tatras. Somewhere more, somewhere less but you will always see them. The reason for this is the above mentioned size of the apartment, where you have views on both sides. Both the High Tatras and the town. This benefit will be mostly appreciated by morning coffee drinkers.
In winter, you probably won't make much use of the gazebo with seating, but it's still worth mentioning the large garden, where children can run around, play in the snow or make a real snowman with a carrot instead of a nose in the area behind the parking lot. The whole area is fenced and "just the right" size, so you do not have to worry about the children getting lost or being bored in the small garden.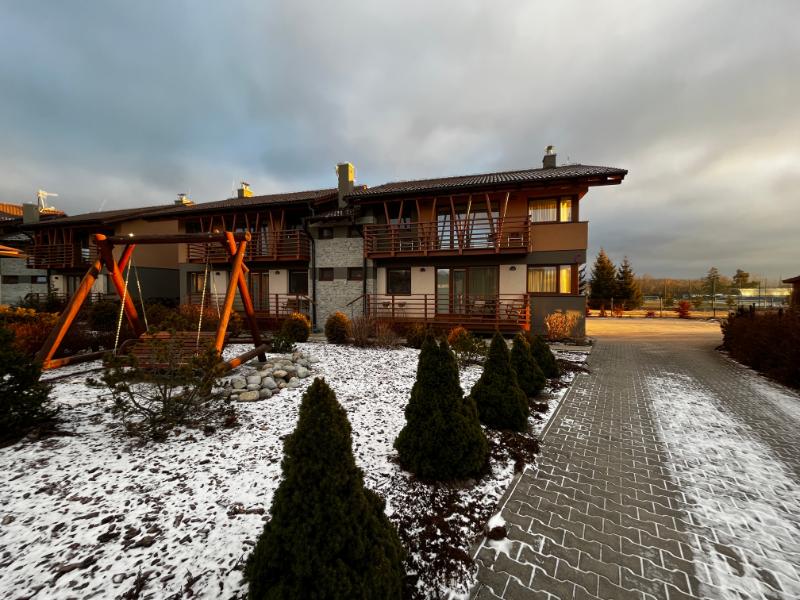 We have one reserved parking space for each apartment. This means that you will always park your car just by the entrance door. If you come with more than one car, it is not a problem to park them outside at the access road, we have plenty of parking space there. A big advantage is the larger grocery store Sintra, that is open every day, including weekends and is located only a few minutes away.
Everything within 8 kilometers




Only 8 kilometers from us is the town of Kežmarok, known not only for its castle, but mainly for its wooden articular church, which will clearly appeal to all the visitors, even those who are more distant to churches. On the other side, also 8 kilometers, you can visit Poprad, the famous High Tatras metropolis. In addition to 2 shopping malls, you will also find a beautiful square here, which is beautifully lit in winter and definitely worth your visit. The men can attend a hockey or football match while the women shop around Forum Poprad or buy the missing tourist accessories in Decathlon in OC Max.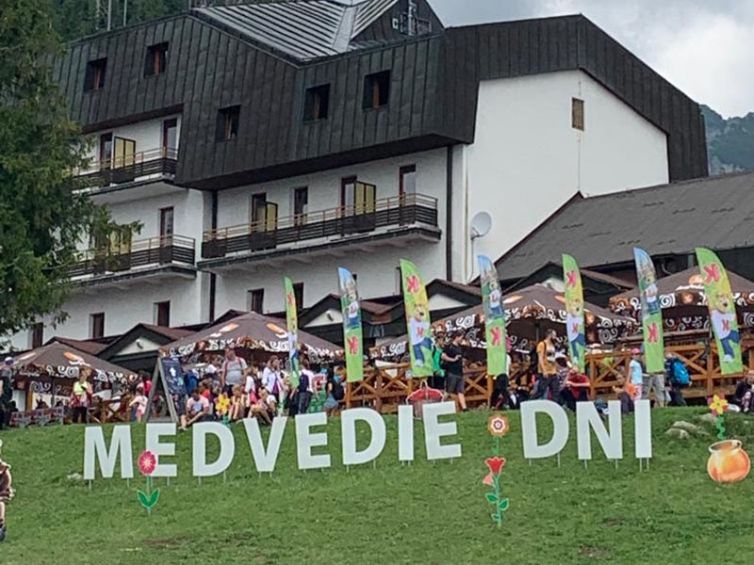 Apartments Friends Tatry are located in the town of Veľká Lomnica, which is the southern gateway to the famous Tatranská Lomnica. We can say that the High Tatras are divided into 3 main parts: Štrbské Pleso, Starý Smokovec and the nearest Tatranská Lomnica. Only 8 kilometers from us you will find the ski resort Tatranská Lomnica with cable cars for skiers and tourists, leading to Skalnaté pleso and Lomnický štít and weather permitting, for skiers the highest ski slope in Slovakia, Lomnické Sedlo.
And also, different difficulty levels of hiking paths leading to all the corners of the High Tatras. If you are on vacation, it is possible that you won't be only interested in the mountains and you will want to go someplace else in the city, for culture or just for a walk or to grab a cup of coffee.
We wish you a beautiful holiday and a great weather!

Petra & Majo