See frequently asked questions from our guests
We have selected 9 frequently asked questions, but there are definitely more. If, despite the number of articles we have on the website, you still have questions, you can find the answers here. If this does not happen and you still have questions, call us, message us on +421 902 581 711 or ahoj@friendstatry.sk and we will try to get back to you as soon as possible so that you can make the best decision about your stay.
When can I check-in?
Check-in is after 14:00. If you want to come a little earlier and we have an apartment ready for you, it's not a problem. Just call or message us. But you can definitely come at 14:00, everything will be ready.
How long can I stay the day of departure?
We will be happy if you manage to leave by 10:00, so that we can clean the apartment for other guests coming after you.
Will I find a reception desk at your place?
No. The apartments are in the form of 2-bedroom apartments and you will receive the keys the day of your arrival. After that, you are basically on your own. You will have a maximum of 3 neighbours in the block, as there are 4 apartments in the block.
Do the owners live with us?
No. But we live just down the street. If you need anything or have a problem, we can come over in just a few minutes.
How late can we barbecue?
As everywhere, the town has a night quiet hours starting at 22:00. However, this does not mean the party has to end. However, be tolerant of neighbours and especially other guests in the apartments, who can be going on a longer hike tomorrow and want to rest.
Is it allowed to smoke in the apartments?
NO. The apartments are strictly non-smoking. However, you can enjoy a cigarette on the balcony, on the terrace or in the gazebo in the garden. But please be tolerant towards others. If you have an apartment on the ground floor, the smoke goes up, so do not bother the neighbours above you, who may be non-smokers. Otherwise, we have no problem with cigarettes.
Do you still have a question? Keep scrolling down for more frequently asked questions!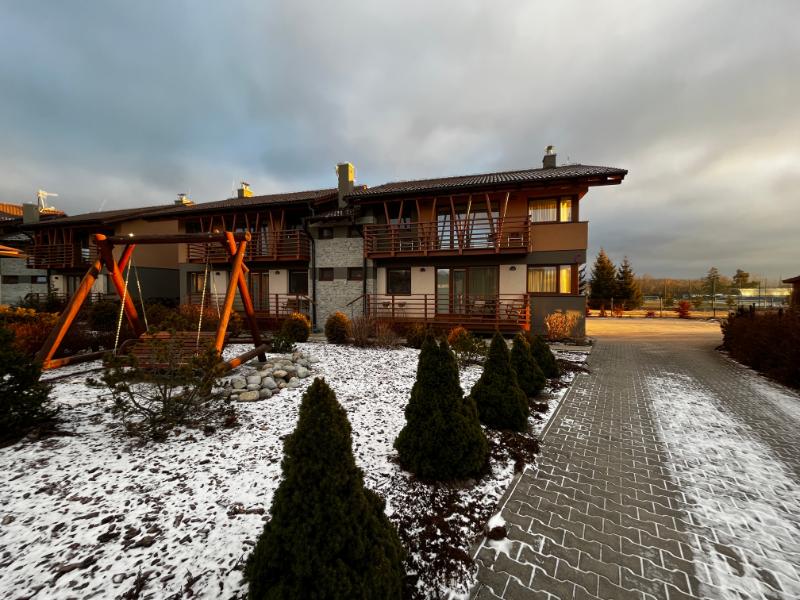 Are dogs allowed ?
This option is very individual. We ourselves love dogs, but we still need to think about other guests. We tolerate smaller and calm dogs for a smaller fee, but NOT larger dogs with a wilder personality. People come to the High Tatras to rest and no one wants to be awaken by an active dog from the apartment next door at 6:00 in the morning.
Is there a washing machine in the apartments?
Yes. In the common area you will find a washer, dryer and also a clothes dryer racks, which you can take to the apartments for wet clothing, so that they are fully prepared for the next day in the High Tatras. You can find all the equipment
in this article
and also summarized in the column.
What languages do you speak?
We speak Slovak, Czech and English. We can also try in Polish, if you excuse our imperfections. In a written communication, it doesn't really matter to us, as we can also rely on Google Translator.
Frequently asked questions from our guests didn't help you? We're sorry about that. Contact us by e-mail or WhatsApp and in addition to an answer to your question, you will also be rewarded with a good feeling that you helped other guests.
Don't be afraid to ask! We've had a lot of really interesting questions already and we're used to it.

Majo a Petra