How to get Gopass card?
It won't work without a Gopass account. Our town Velka Lomnica is right next to High Tatras. Only 10 minute drive, or a bus ride and you are in Tatranska Lomnica. And Tatranska Lomnica is where one of the largest ski resorts is located. And then another big ski resort, Strbske Pleso, is about 30 minutes away. Both of these resort are famous in High Tatras where you will find both easy slopes for beginners but also some intersting tracks for experts. Tourist will find here some of the best views with the whole panorama of town and places underneath High Tatras.
Both of these ski resort have cable cars and ski lifts that will take you where you want to go. Whether you will use the middle station Start, or will make your way all the way up to Skalnate pleso of Solisko. And when you are in luck and there is enough natural snow, you can even ride up all the way to Lomnicke sedlo and ski down from the highest ski point in Slovakia.
For all the cable cars and ski lifts you will need a Gopass account. For tourists, you only need the QR code from your ticket and you are ready to go. But for skiing, you need the plastic Gopass card. This card is used to buy, either online or directly in the infocenter your desired ski pass or cable car ticket. And you need to scan this card when entering the cable cars or ski lifts.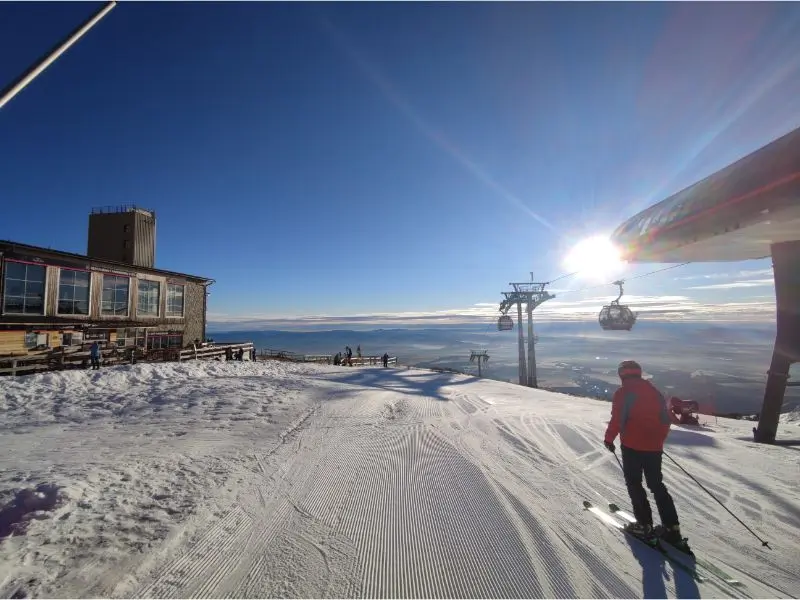 Lots of tourist get very frustrated when they are obtaining their Gopass cards. When you come into the infocenter of a ski resort, first you need to fill out forms for each member of your group. Then you have to wait until they process your applications, pay 2€ deposit for each card, you can keep the Gopass card for your next visit or return it afterwards and get the deposit back. This can easily take 45 minutes of there are people ahead of you. And this can be frustrating not only for kids ready to ride the cable cars but also for you.
With us you will get your ski pass faster
Apartments Friends Tatry are a Gopass partner. This means that we have the Gopass cards with us. All we need is for you to send us an email with all the necessary information and we will make the registration. Then we give you your Gopass cards and you're ready to go online and purchase any ski passes or tickets you want.Then all you need to do when you arrive is to go directly to the cable cars. No waiting for registration.
If you're our guests, feel free to call us, text us or email us and we will provide you with all the information about registration and everything else you need. All the information about Gopass cards and price lists of ski passes and tickets you can find on www.gopass.sk.
More information about our apartments